Why Every Local Business Need to Leverage On Digital Marketing

Business Needs Digital Marketing
Digital marketing is an essential part of any business strategy, and many small businesses are still struggling to develop a digital presence. 84% have found success with digital marketing as of early 2021; 16% haven't taken the time necessary for it yet.
Digital Marketing isn't optional – even when your market doesn't seem big enough for such endeavors just yet. The fact remains though: only 84% of companies currently have content creation
It's never too late to make use of Google My Business listings or other methods like blogging, social media management, email newsletters–the list goes on! Let's take some time now to talk about why every company should invest in these strategies so that you can be successful online today and tomorrow."
If you've been putting off digital marketing or done it haphazardly, now is the time to take a serious approach. You may have claimed your Google My Business listing – and that counts as digital marketing. It's also one of the bare minimums when it comes to this strategy for small businesses like yours! If you have not, you need to get it done – NOW.
That being said, let's talk about why every business needs a strong online presence these days – including yours- and which strategies are worth pursuing if you want social media success with all audiences: organic posts on Facebook Groups targeted at people who would be interested in sharing relevant content, related ads targeting, email list built etc.
What is Digital Marketing? 
Digital marketing is a powerful way to reach customers and potentials clients. It's an ever-changing game of cat and mouse, but with the right strategy in mind it could bring you success!
The digital age has brought us so many new opportunities for businesses all over the world, one being how we can market our business online through what's called Digital Marketing or Internet Marketing. This type of promotion allows your company to post information on sites like Facebook or Instagram where people are actively using their internet connection every day – any small push will take them closer towards clicking that call button though it's not always easy because there is another player involved.
After years of advertising being dominated by TV and newspapers, we are now living in a full-blown digital society. Digital marketing is the sum of any efforts you make to promote your business online. People don't have time for ads on their morning commute so it's important that small businesses market themselves with new platforms like social media sites or blogs where customers spend more time browsing content than they do watching television during prime hours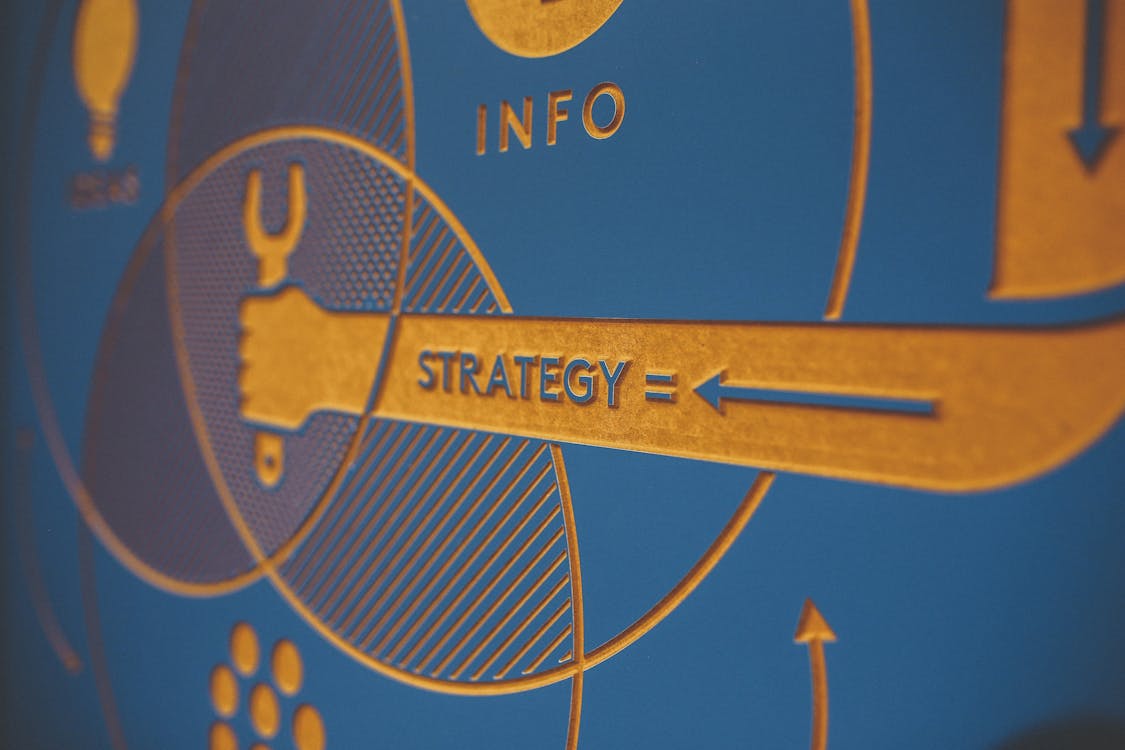 Some of the digital marketing channels can include the following:
Email marketing
Blogging
Search engine advertising (PPC)
Social media posting
Social media advertising
Business listings
SEO
Video marketing
The common denominator of the above is one word – Content. Make sure you create content that attracts, I will talk more about content creation and marketing in another post.
Creating a marketing strategy that will work for your company is about learning what works best. It's all about finding the right balance of risk and reward.
The key to success in digital marketing relies on choosing strategies that are most likely to lead you toward goals, but it also takes some trial-and-error before you find the perfect mix between leveraging low-risk opportunities while still pursuing high rewards with greater risks involved
Target The Right Local Keywords 
The world of digital marketing is as vast and diverse a place as the globe itself. It's so important to adapt your strategy accordingly, because you can't just go in guns blazing with tactics meant for those on an entirely different playing field than yourself. The first thing any business needs to do before venturing into this virtual battlefield is make sure they have their finger on what truly makes them stand out from the rest: something that screams "local!"
Local keywords should be a combination of industry-specific words that identify what your business does and local words that let people know where you are (e.g., dentist). For example, someone trying to get leads from potential customers around Jurong Singapore might target these specific terms like "dentist near jurong east" or "jurong east dentist" or "emergency dentist jurong", you get the idea.
In today's hyper-connected world, there are more ways than ever for people to find you. If your business has a physical presence in an area or if local customers make up the majority of your customer base then optimizing for both general and specific keywords is essential. These days Google prioritizes results from geographic location so as marketers we need to do everything in our power to show them that they're relevant at all times – which means not only being active on social media but also advertising with geographically targeted ads through platforms such as Facebook Ads Manager since it can be used without targeting by zip code!
Claim Your Local Listings
A big part of digital marketing is creating a consistent online presence that will be seen by people, whether the information is on Google, Yelp or any other search engines. A person who finds you on Facebook should have access to the same basic information about your business as someone who searches for it directly or navigates to your website, thanks to an article they read in their favorite magazine which mentioned what they had just purchased from you at work earlier today.
A big part of digital marketing is ensuring consistency among all sites where customers can find information about our products and services- such as making sure every image uploaded across these platforms has the correct title, caption, link back to its original site (if applicable) so clients know exactly where this product came from!
As you may have noticed, it's not always easy to find the business or service that best suits your needs. Local directories like Google My Business and Yelp are there for this reason – they provide businesses with a platform where people can search up what they need in their area before going out of their way to visit them. These sites act as an invaluable resource which should be utilized by any local small business owner who wants more customers coming through the door! Once you claim all listings under one account on these platforms though, make sure everything is updated from contact information down so potential clients get accurate representation of both your company and services offered straight away without having to sift around different pages endlessly looking for missing details such as opening hours or prices.
Smart Use of Social Media Platforms
You should not underestimate the power of social media. In 2020, 3.8 billion people are active on various forms of social networks- that's close to half the world! Your customers and prospects use these channels at least occasionally, so you need a strategy for getting in front them there as well as other online avenues like search engine optimization or your website. The trick is knowing which platforms they frequent most often; once you know their preferences it becomes easier to find success with your marketing efforts through this channel using relevant content tailored specifically for those users
Businesses should consider investing in social media marketing. B2B companies would be wise to focus on LinkedIn, but any company with a visual or aspirational product could do well by using Instagram and Pinterest as well. Companies of all sizes can benefit from having Facebook presence since this is the most popular site for people to engage with businesses they love daily.
Did you know that creating social media accounts is just the first step in reaching your target audience? Once you've set up an account, it's important to post natural content and sponsored ads. For example, by using carefully chosen hashtags for Throwback Thursday or participating in community events like "Polar Plunge" on New Year's Day can help businesses reach local customers!
Creating a social media profile doesn't guarantee success – there are so many more steps involved. That means uploading organic posts AND paying attention to advertising strategy (like posting relevant hashtags). Small business owners have even more work cut out for them: they should participate in their communities with creative marketing campaigns such as throwing back photos on #ThrowBackThursday OR joining forces
Don't Forget Email Marketing
Email marketing is a tried-and-true digital marketing strategy that has been around since the early 1990s. It's an affordable way to maintain customer loyalty, while also providing new customers with information about your company's products or services they might have missed before now.
One of the most effective ways for a company to grow their customer base is by building an email list. It starts with creating content that they can give away in exchange for someone's contact information, then advertising it on social media or Google Ads so people know about your new product and ask if you have anything else available. Once they enter their email address into this form, we send them our latest blog posts every week as well as exclusive offers only accessible through signing up to be part of our mailing list!
If you want more customers coming back time after time because there's always something fresh from us waiting when they log-in, build out your own mailing list today using these simple techniques.
The key to email marketing success is creating unique content that will pique the interest of your subscribers, then combining it with special coupons and giveaways.
By providing tailored emails for those on your list you can incorporate a sense of exclusivity in them which may incentivize people into signing up or following through with what they see as exclusive offers.
Advertise on YouTube
YouTube is a platform that many businesses don't tap into because they're unsure of how effective it could be. What's more, YouTube ads have been shown to reach 90% of potential customers and has even helped new products gain traction in the marketplace.
YouTube advertising can increase brand awareness for your company if you consider its full power as seen with over 90% of consumers who say their learned about a product from an ad on the video sharing website
It's always a tricky decision to decide how long your YouTube ads should be. Marketers agree that, on average, pre-roll skippable videos are the most effective format for video advertising on Youtube. However – and this is anecdotal – we've noticed an increase in short non-skippable 15 second previews popping up more often than before. It appears consumers would rather sit through a shorter ad, they can't skip then have to endure longer ones with no way out!
It's not easy deciding what length of time you want your YouTube advertisement or preview spot at either; marketers agree that while (and anecdotally) people feel like pre-roll skippables are the best option for these types of
YouTube is the second largest search engine around, on top of that, is owned by Google and that's enough reason that YouTube is a great option for targeting your potential customers.
Encourage Reviews
Reviews are crucial for any business, and the more reviews you must display on your website or social media pages, the better. Ask customers in person if they would leave a review about their experience with your restaurant or store. You can also encourage them by asking online via email messages each week that remind people of how important it is to write out feedback while keeping customer needs at heart.
Optimize for Mobile
People are spending more and more time on their mobile phones which makes it crucial to have a website that is optimized for all screens. In 2021, the digital marketing world will be heavily influenced by smartphones so make sure your company's website is mobile optimized.
In 2021, people spend most of their online browsing time using cellphones rather than computers because they're always with them. That's why you need to create websites designed specifically for small-screen devices or else risk being left behind in the fast-paced cyber industry market space.
In practical terms, which means you've got to be sure that your website is optimized for mobile. Ideally, you should have:
A mobile responsive design that looks equally good on any device
Mobile-friendly content
Fast Loading content for mobile devices
Clickable buttons
You don't want mobile users to have an unpleasant experience with your site, so you should optimize it for the best viewing possible. A few simple steps will ensure that they can see everything on their screen without having to zoom in or scroll horizontally.
Digital marketing is here to stay and it's time we all took notice. By focusing on the strategies that have worked for so many others, you can stand out from other businesses in your field and attract new customers with ease.
WhatsApp me if you need help getting your business online or drop me an email.